Back in the late 1980s, the first Mr. Burton was working at the local oil refinery when word came down that the company was going to shut us down. New laws on waste disposal in the oil industry resulted in millions of dollars in clean-up costs for the company.
He had to figure out a new way to make a living and support his family. So, in 1986, with a pickup truck and some flyers, he started Eastside Waste Systems. Mr. Burton Senior ran the company until 2002 when his son Dave took over.
It's been over 30 years now and despite some setbacks caused by city annexations along the way, Eastside is a thriving business serving more than 10,000 customers and is one of a few local haulers still in business. We are proud to be a part of our local communities in central Oklahoma.
Sincerely,
Dave and Tina Burton
Owners, Eastside Waste Systems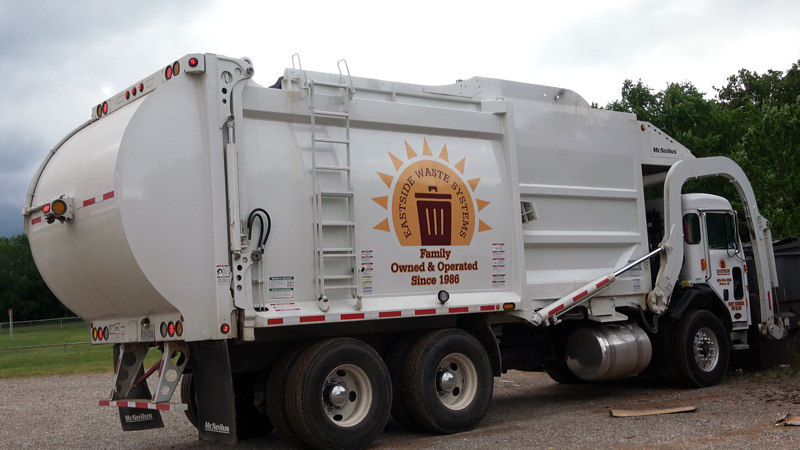 Our Service Pick Up Areas Include:
McLoud, Harrah, Choctaw, Chandler, Carney, Meeker, Wellston, Newalla, Dale, Davenport, Stroud, Warwick, Tecumseh, parts of Norman, Shawnee, and Luther. Other areas as well.